[ China Agricultural Machinery Industry News ] The 12th China (Heze) Agricultural Materials Fair, which opened yesterday morning, saw a significant increase in the technological content, attracting a large number of domestic and foreign merchants and professional organizations to observe and purchase. Emerging high-tech agricultural materials such as plant protection drones and "measuring soil" are quietly changing the ideological concepts of agricultural growers.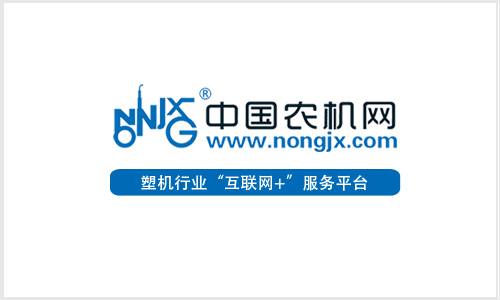 "High-tech" hits the agricultural industry to subvert the traditional model
Plant protection drones are sought after
Yesterday morning, after the brief opening ceremony, many buyers and agricultural first-line growers poured into the indoor exhibition hall of the China Forestry Exhibition Hall. In the exhibition hall, an exhibition area facing the gate attracted many people's footsteps.

"This is the two plant protection drones newly developed by our company, which can realize full-automatic flight, meet various terrain requirements, and can be traced back after operation to prevent heavy spray leakage. Models are large and small, spray width 3 Up to 5 meters, the single frame can work more than 30 acres, the efficiency is 60 times that of manual spraying..." Tian Qian, a channel engineer of Shandong Zhongnonghe UAV Plant Protection Co., Ltd., introduced it to customers. Many buyers and growers next to them read the relevant materials and asked Tian Qian from time to time.

Liu Jian, a farmer's purchaser from Henan Province, happily told the Peony Evening News reporter: "The precision equipment such as drones did not expect to play such an important role in agriculture. Many of our land has already flown and planted large households. In the past, whether it was pesticides or liquid fertilizers, it was temporary employment of short-term workers. It took time to say that the effect was not uniform. The key was to get a lot of money every year. Look at this plant protection drone, telling the truth. I am really tempted. I will discuss with my family to buy one, and I will be able to rent out and make money in addition to my 100 mu of land."

In the outdoor exhibition area, the Peony Evening News reporter also saw a farmer's producer specializing in plant protection drones from Dezhou. "Our plant protection drones are designed in helicopter style, and the load capacity has been increased from the original 15 kg to 40 kg. At present, we have established a franchise store in Juye and Chengwu. We only received one hour after the opening of the exhibition today. Many intent to cooperate and consult." Shandong Ronghe Agricultural Robotics Co., Ltd. sales manager Feng Rong introduced to the Peony Evening News reporter.

New "measuring soil" long experience
Compared with the high-tech agricultural machinery and equipment flying in the air, the seeds and fertilizers that enter the soil still sing the protagonist in the agricultural materials meeting, and their technological content is constantly updated. In front of a booth of New Zealand agricultural enterprises selling organic fertilizer, Zhang Ming, a large agricultural grower from Dongming, told the Peony Evening News reporter: "I didn't expect to see agricultural companies from abroad exhibiting at this agricultural fund meeting. I heard that they The production of special fertilizer for underground roots and stems is high in technology. I decided to try it in 20 mu of land this year. If the effect is good, it will be used in large areas in the coming year."

"'Measurement of soil' is a new type of industry in the agricultural field. It subverts the traditional concept of fertilization, and uses scientific and rational scientific and technological means to quickly detect soil fertilizers, nutrients, water, pesticide residues and other projects, which can be based on real-time soil conditions. Or equipped with targeted fertilizers to prevent the reappearance of the land fed by the fertilizer." Qi Qibin, manager of Beijing Aohe Soil Testing and Fertilizer Chain Co., Ltd., told the Peony Evening News reporter that "some professional growers have now begun to pay attention to soil management. Nearly 200 buyers and farmers signed the agreement, of which Heze accounted for nearly 40%."
Yoke Type Track Roller,Yoke Type Track Roller Bearing,Yoke Roller Bearing,Yoke Roller Bearing
Changzhou Fangya bearing Co.,LTD , https://www.czfybearing.com