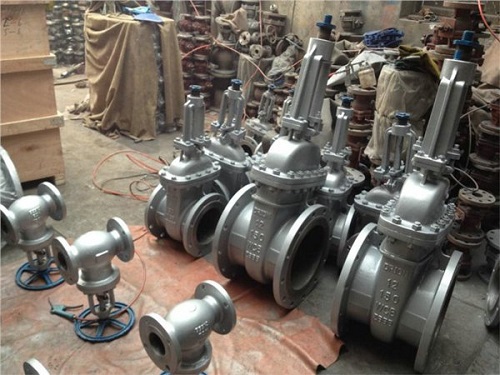 This year's list of key industry and technology alliances in the province was announced, and Wenzhou's equipment manufacturing process control equipment (pump valve) industrial technology alliance was among them. It is reported that in the future, Zhejiang Province will adopt policy resources and factor resources to provide support for the industrial technology alliance.

Wenzhou Pump Valve Industry Technology Alliance was established in July this year. The alliance has 16 key city-level enterprises, 2 R&D institutions and a testing organization, with an annual output value of 3 billion yuan. Since the founding of the industrial alliance, it has been focusing on key common technologies that restrict the overall development of the industry, integrating the technical strengths and financial resources of all members, and making key research breakthroughs, making the pump and valve industry one of the more successful industries for the transformation and upgrading of traditional industries in our city.

It is reported that after being selected as the province's key industrial technology alliance, the Provincial Economic and Credit Commission will be responsible for tracking, supervising, and guiding the construction and development of the pump valve industry technology alliance, and increase the key innovation projects such as technological innovation and brand building for key enterprises in the industrial alliance. Support efforts, as well as help to declare and fight for various national special funds.

The pump valve is one of the five traditional pillar industries in Wenzhou City. In the past few years, the industrial output value of the industry has maintained a growth rate of more than 5%, firmly occupying a 30% share of the national market. According to the analysis of the City Pump and Valve Industry Association, with the continuous development and growth of the industry, the total sales value of the pump industry in the city will reach 40 billion yuan next year, with an average annual growth of up to 10%; 100 of them will be 100, and 500 million yuan. The above companies will reach 10.
NINGBO RUICAN MACHINERY COMPANY has more than 10 years experience for Investment Casting, investment wax casting, silicon sol casting. It is widely used in carbon steel, stainless steel, copper castings, etc.
Our product is including stainless steel adapter BSPP Threaded quick coupling, aluminum camlock coupling, Polypropylen Camlock Coupler Type B Male Threaded Quick Connect Coupling etc.
Meet the standard ISO16028
Push and pull connection
With safe lock to avoid accidental disconnection
Standard material: Carbon steel, copper, stainless steel, aluminum
Material grade:GB, ASTM, DIN, BS, JIS, NF
Standard seal: Nitrile rubber, fluoride rubber
Quick Couplings,Coupling Quick Fitting,Quick Pipe Coupling,Fire Quick Couplings
Ningbo City Yinzhou Ruican Machinery Co.,Ltd , https://www.kstcasting.com