On April 28th, 2014, the "Heihe Co., Ltd. Created Haworth Group" celebrated the tenth anniversary of Haiwo Machinery (Yangzhou) Co., Ltd. in Yangzhou, Jiangsu. On the tenth anniversary of its founding, Hayward launched the "Ten Years Ago, Thank You For Yourself " Haivao Friends Collection event to gratitude for the old users who have been accompanied for many years. When the old friend solicits, come and participate!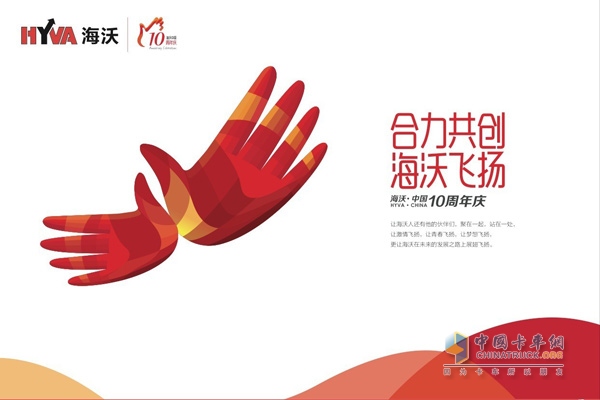 Hyva Machinery's Development in China in the Past Decade
Ten years of sunshine storm road invites you to meet together yesterday
The 10 years of Hayward's ten years is a decade that the company is moving forward, and it is also a decade that continues to progress.
Haiwo believes that from entering the Chinese market and taking root in China's land, it has achieved vigorous development and has been supported by friends of all users. It is also the trust of old friends over the years that made Hayward today. I am grateful to you. Haiwo specially launched the "Ten Years Ago, Thank You!"
Collection method:
Online registration: Haiwo official website activity area directly fill in the registration form;
Online registration: fill out the registration form in China Truck Net Activity Area;
Telephone registration;
Registration conditions: Use old friends of Haiwo products for 10 years or more.
As long as the participants are registered, there will be gifts.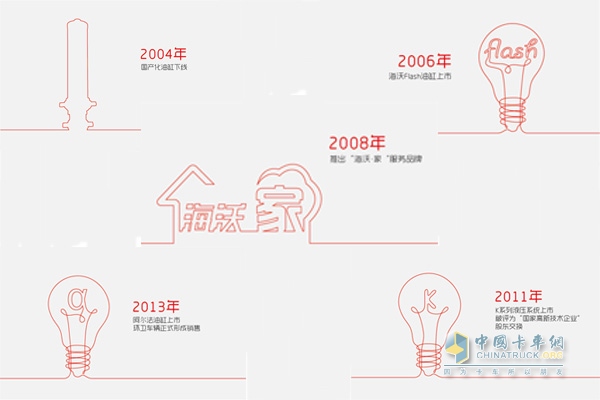 Hayward Machinery's innovative products
A new start of the decade, Hayward walks hand in hand with his family
In the course of several decades, Haiwo has been steady and powerful step by step. Since 1999, the Haiwo fuel tank products have been upgraded four times; before 2004, it has been a fully imported fuel tank product; localized production of fuel tanks in accordance with the Haiwo global standards from 2004 to 2006; 2006 to 2010, for the domestic market demand The launch of the Flash series cylinders; from 2010 to 2013, K series cylinders were introduced for the domestic market demand for dump trucks; in August 2013, Hyva launched Alpha series cylinders for more specific market segments.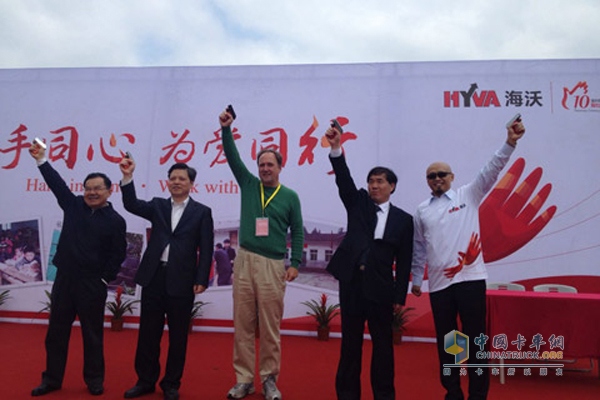 Haiwo 10th Anniversary Celebration
According to Tan Hao, Executive Director of Hayward Machinery (Yangzhou) Co., Ltd., "The development of a company is like running a marathon." During the development process, you will encounter various difficulties and risks. At this time, what we need is a strong one. The will only persist if there is an opportunity for development before you can finally experience the joy of climbing and crossing. This is consistent with Haiwo's ideal, action, and persisting brand spirit. Standing on the new starting point of the decade, Hayward will not only share the fruits of today's fruitfulness but also summarize the shortcomings in the advancement, and expects the old users to participate in the recruitment of old friends in Haiwo. In the event, share your story with Haiwo in the past decade.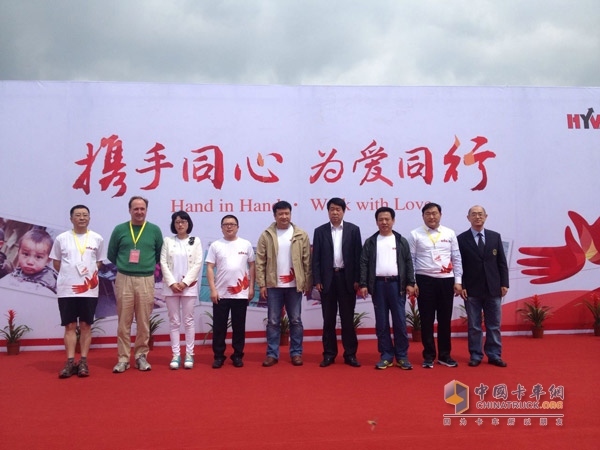 Haiwo join hands together for love
Haiwo called partners and friends who have been together for many years to be "family members." "Family" is a warm vocabulary. Family members mean that they share the true feelings of suffering and common prosperity as well as the joy of harvesting success. "Together to create a high-flying Hayward", a decade is a milestone, but also a new starting point. Haiwai's companions who have been accompanied by the family for ten years are standing at a new starting point. Havoo looks forward to working with more Havoi family members to set off for a better tomorrow with the Haiwo family.
Learn more about "Ten Years Ago, Thanks For Having You"
SDRF filter consists of a Filter Housing with a screw-on cover plate.There is a clogging indicator port on the cover plate.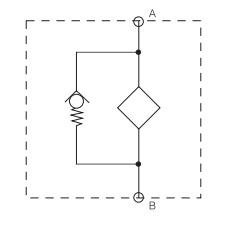 Filter elements are available with the following pressure stability values:
BN/HC: 25 bar
Paper(P/HC): 10 bar
Wire mesh( W/HC ): 30 bar
Stainless steel fiber( V ): 30 bar
General
Mounting
Oil tank-top or inline mounting
Flow
Inlet: side Outlet: down
Temperature range
-10℃~100℃ (others on request)
Bypass cracking pressure
â–³Po=3bar+0.5bar (others on request)
Compatibility
It can be used for mineral oils, lubrication oils, non-flame fluids,synthetic and rapidly biodegradable fluids. For water or other application, please contact us.
Model code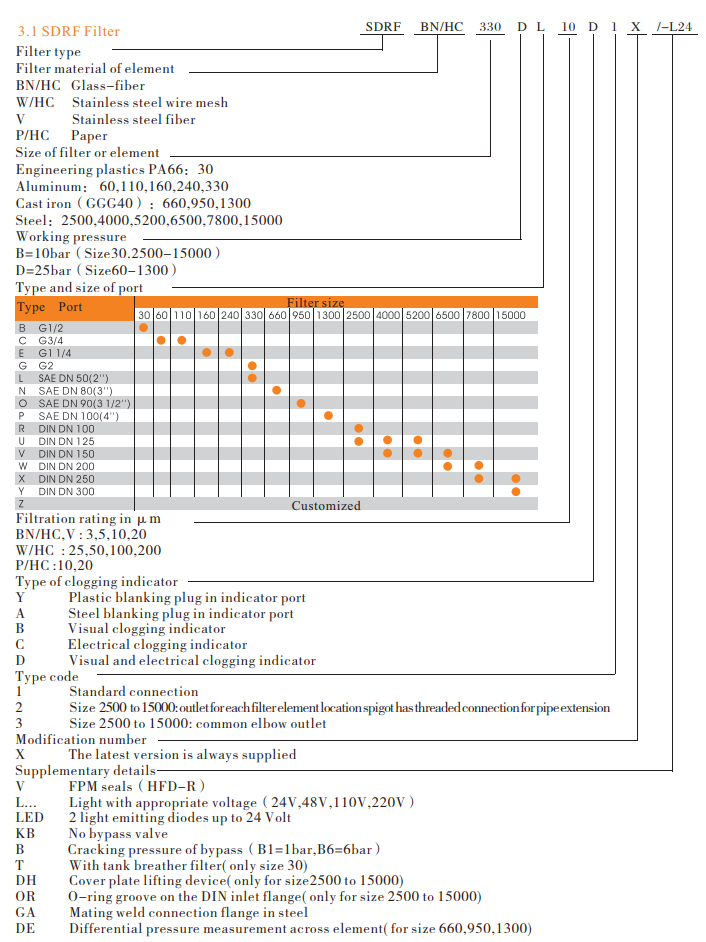 Filter dimension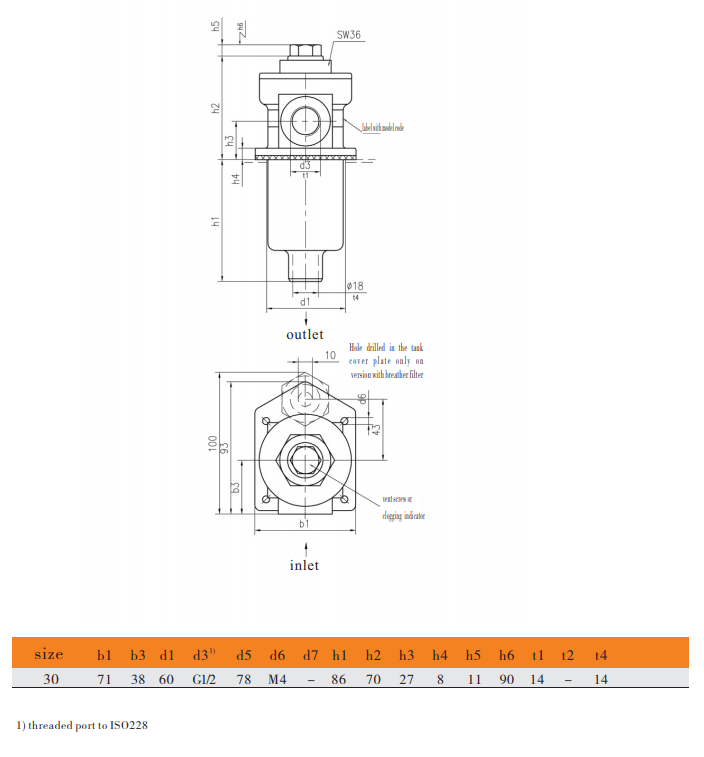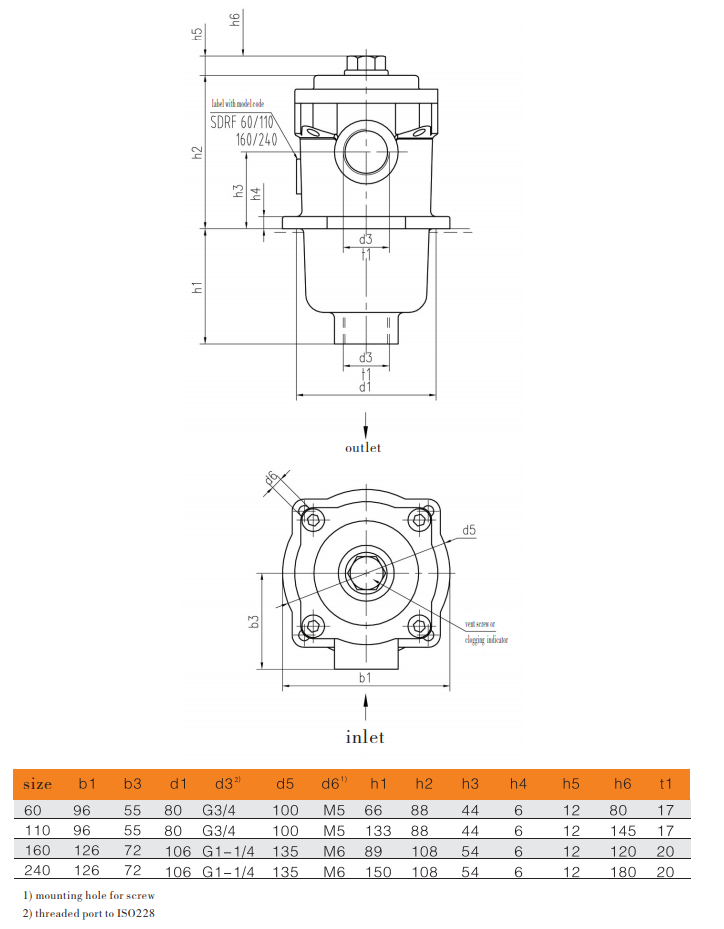 Loader Filter,Single Housing Filter,Hydraulic Filter Housing,Single Cartridge Filter Housing
Xinxiang Shengda Filtration Technique Co., Ltd. , http://www.shengdafiltration.com